Cooling is just an as important aspect of performance as low drag or high downforce. A poorly designed cooling system can generate excessive drag and reduced cooling that might cause reduction in your engine to performance or even worse: engine failure. From my experience working with different projects I have experience in giving recommendations in design for proper systems.
Cooling on a 911: The goal was to improve engine cooling and reduce front end lift without reducing rear downforce. In the front this was done by adding a large watercooler in the centre and two small oilcoolers at the sides and adjusting airflow over the hood and adding a splitter. Intakes and outlets were designed for reducing and accelerating airspeed thus maximizing the efficiency of the cooler while keeping drag down. In the rear large aircoolers were mounted and wing were elevated and a diffuser added to improve rear downforce.
Before: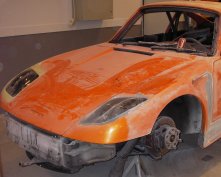 After: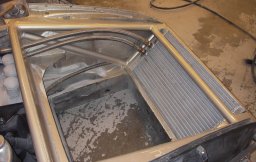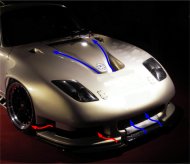 Click on images for a larger picture.
Rearcooling was optimized for maximum flow over aircoolers while as little interference as possible with the airflow to the wing.
Before: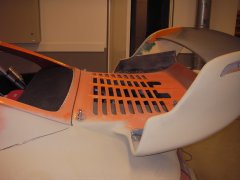 After: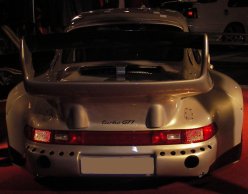 Click on images for a larger picture. The bumps under the wing house aircooler hosing.